10 Year Celebrations for Fr James!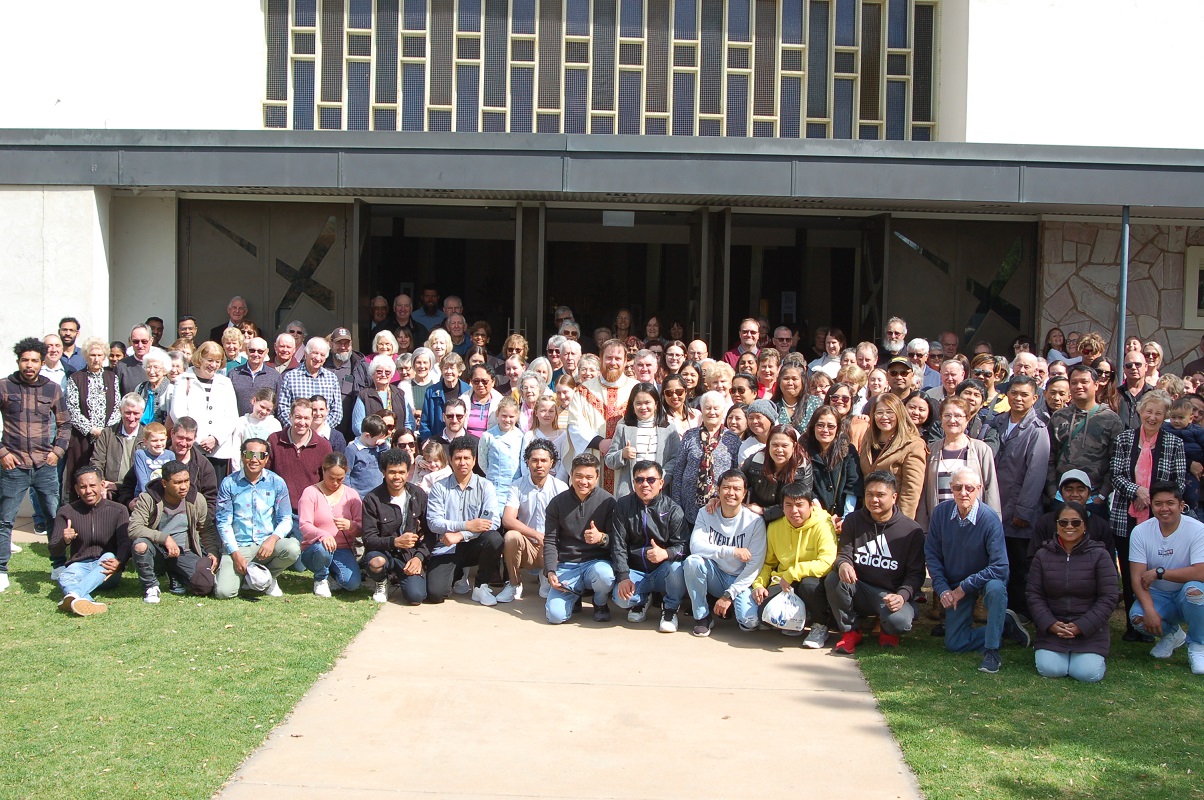 Sunday 10th September made for a big day of celebrations in the Holy Family Parish with parishioners from across our 6 Church Centres and 3 schools, as well as family and friends from beyond, coming together to give thanks for Fr James and his 10 years of priestly service. It really was a great Parish celebration, with all the different communities contributing in various ways – from planning and preparation, through the ministries in the Mass, cooking and dessert, decorations and video presentations, photography, music, gifts and speeches. It was a beautiful display of our talented, lively and wonderfully diverse Church Family and a testament to Fr James and his gentle, welcoming and encouraging nature. He has a real knack and willingness to support and empower people to use their talents to serve and a gift of bringing people together, and that's what made the festivities so special.
Students from St Mary's Primary Swan Hill presented to Fr James a gift and card signed by all the classes, and a laminated poster of tributes from various staff and students. There were also gifts from the Parish as a whole, and the Vietnamese Community. He was very touched and appreciative of these gifts, and overall, humbled and a little overwhelmed by the whole occasion.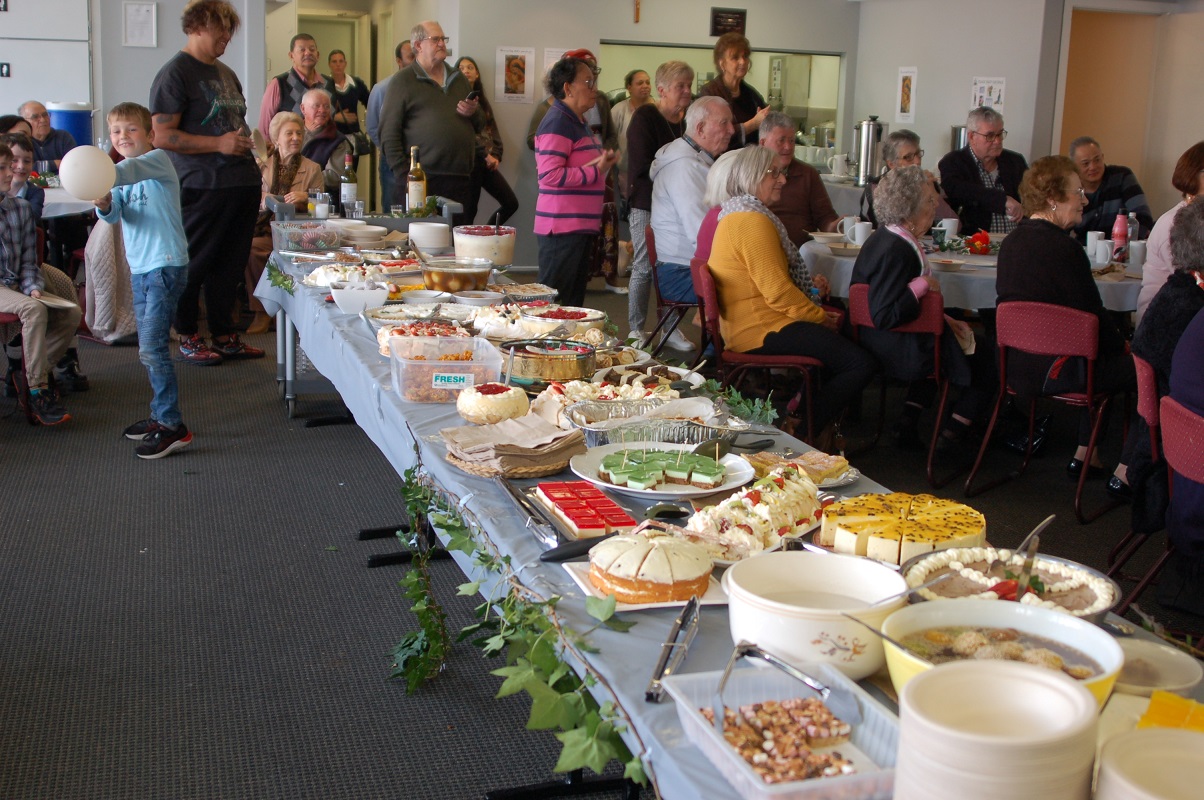 A Thank You From Fr James
Thank you for the fantastic celebrations, and for all the kind words and gifts on the occasion of my anniversary. I am certainly feeling the love! Thank you to everyone who put so much work into the organisation of the day; the coordinating team, all who prepared and served the food, to all who were involved in the setting up, the decorations and beautiful flowers, and to all who were part of the the clean up too, to all who prepared the special presentations, the speeches and songs, to our musicians, readers and MC, our photographers, to all who travelled from across the parish and of course to my family (D ad reads this each week and can pass the message on!). Thank you for celebrating with me, and for all your kind messages, cards and gifts. It has all been a bit overwhelming. I will have to take some time to think about what I can use your generous gifts for- I will keep you posted. But in the meantime- thank you!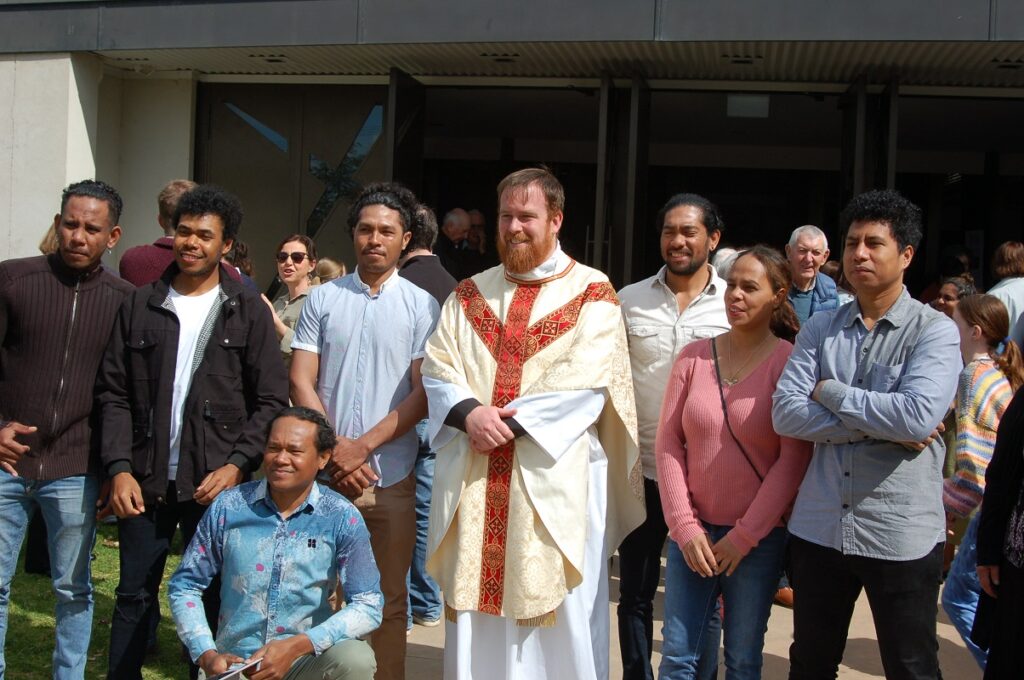 A thank you from Fr James' Family
Father James' family were blown away by the amazing celebrations for his 10th year anniversary of Ordination. The support and gratitude of the Parish of St Mary's was so evident and we are still smiling. It is great for us to know that Fr James has been accepted and is respected. It is his job to let God do His good works through him but at special times like this it is so lovely and appropriate to celebrate James' commitment and faithfulness.
The decorations, speeches, funny stories, music, power point presentation and amazing food were all a very pleasant surprise and involved a lot of work from a lot of people. Even the group photos were a lovely touch. Thank you to all! And thank you for embracing Fr James and for making this anniversary a very special celebration.
May God bless you,
Francine and Mick and family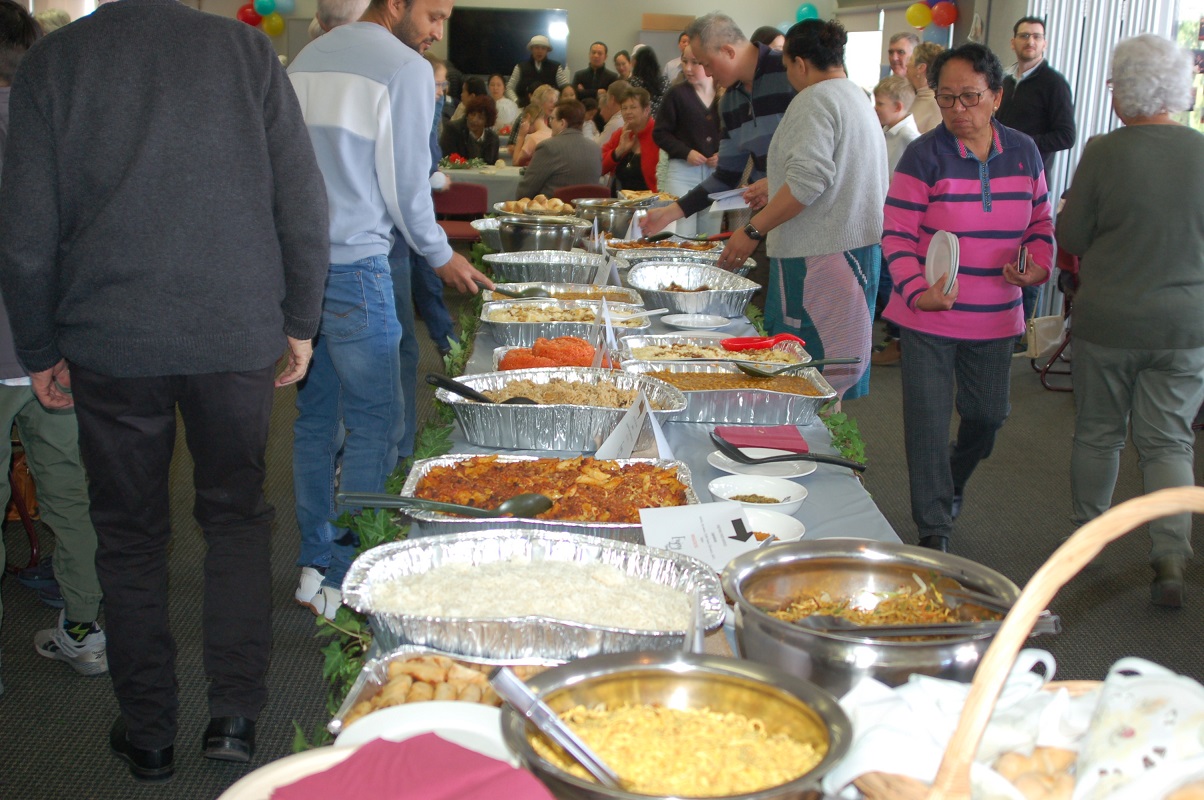 ---