Welcome Visit From A Brand New Priest!
Just a week after his ordination in Ballarat on July 22nd, Fr Matthew Restall returned to our Parish for thanksgiving Masses and celebrations in Swan Hill and Quambatook. Fr Matt had a few stints here in our parish during his formation, including an extended residence while studying remotely during lock-downs. He has a particular fondness for the Quambatook presbytery and has enjoyed many a quiet retreat out there on River Road.
We were delighted to welcome Fr Matt back and his visit was a great excuse for us to share in some of the cultural riches of our parish. We wish Fr Matt all the best as he begins his ministry in St Paul VI Parish, Wimmera-Mallee.
Below is a thank you speech given by Mary Kennedy for the occasion.
On behalf of Holy Family Parish I would like to welcome Fr Matthew back to Swan Hill and congratulate him on his ordination into the priesthood. We first met Fr Matthew during Fr Matthew Thomas's time here as Parish Priest. To save confusion then, there was Fr Matt and seminarian Matt. To save confusion now, he's happy to be referred to as FM2, and happier still with the more fuller greeting: 'FM2 – we love you!' And we do love you Fr Matthew, and are extremely grateful for your courageous and generous response to God's call. Matthew means gift from God – thank you for the total gift of yourself Fr Matthew, to Christ and his church – to us.
During Fr Matthew's thanksgiving Mass, we were moved when he consecrated his priesthood to Our Lady's maternal intercession. A young Mary's wholehearted and trusting yes to God some 2000 years ago, changed the course of human history. Jesus, the God man, entered into the brokenness and wonderful mess of humanity and walked with us. He loved us, fed us and gave us strength and hope. Through the countless yesses from brave men of faith since then, Jesus continues to walk with us and be part of our lives. Thank you Fr Matthew for your yes, your yes to give of your life – to join your brother priests in bringing Christ to us through His Word, and most powerfully – through His Sacraments.
And so I invite everyone to join together in a prayer of thanksgiving for Fr Matthew and to ask God's blessing for him and his priestly vocation. Hail Mary….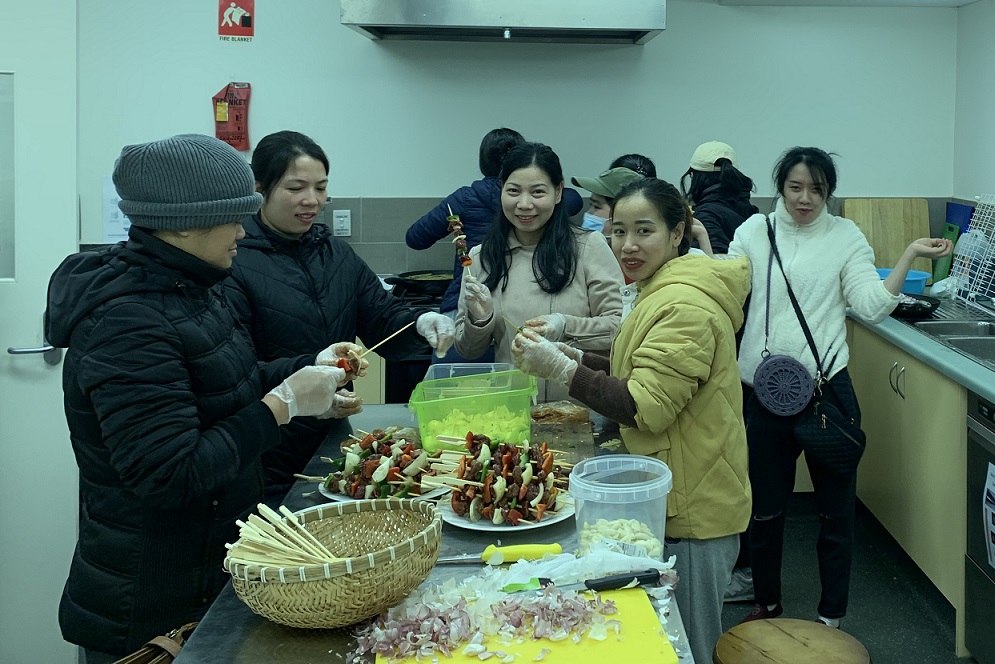 ---