Reverse Advent Calendar
Glenda has got our parish onto a great initiative this year- the 'Reverse Advent Calendar'. Instead of having an calendar where you pick out a chocolate or treat every day, the Reverse Advent Calendar flips this on its head to put the focus on giving. Participants collect a box which they will fill with goodies during Advent which will then be given to someone in need. Locally our boxes will be distributed through 'A Good Kitchen'.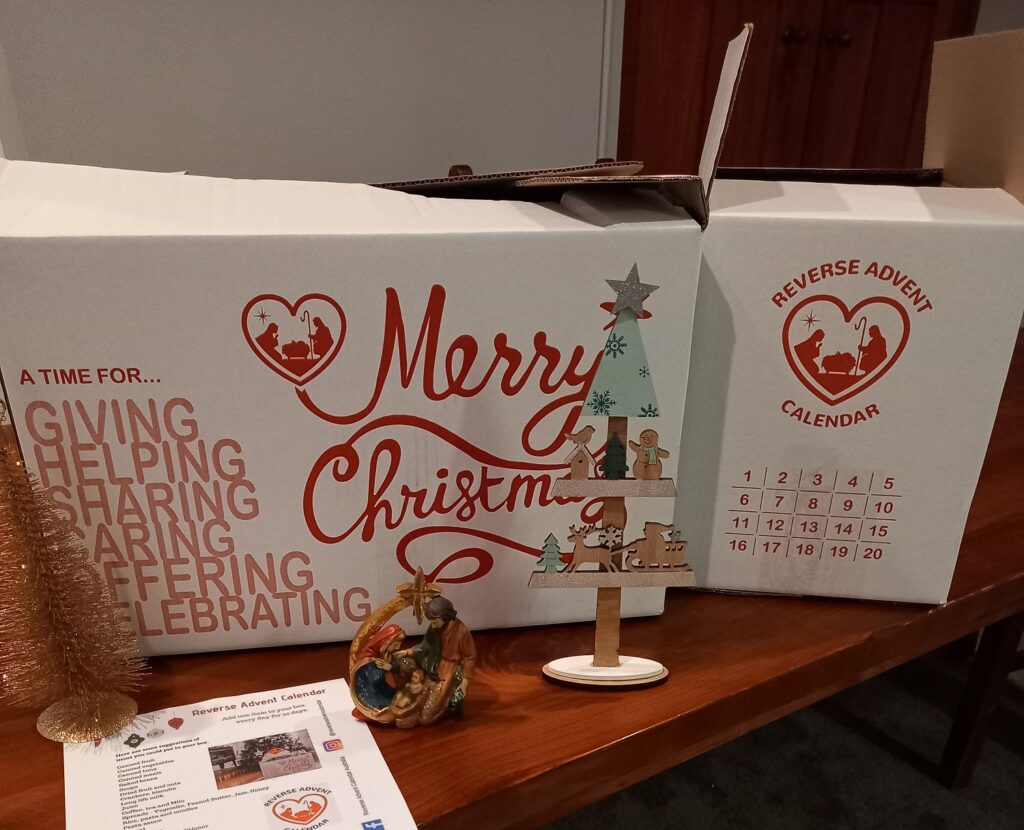 The response from across the parish has been fantastic- about 70 boxes have been taken by families and community groups from Nandaly through to Quambatook to be filled up by December 20th. If you would like to be part of the initiative too, it is not too late to get involved. Just contact the parish via [email protected] or 50324144. Alternatively, if you know of someone who could do with a box as a gift, please let us know. There should be plenty to go around.
---